Sometimes you want the whole enchilada. Variety, choices, slices from every pie. But other times it's a quest for exactly what you're craving, that one unique, specific flavor. Either way, it's nice to have options for your varied, various needs.
The same is true when shopping for health care. There are full-service, full coverage, employer-hosted plans or catastrophic, minimalist, self-pay opportunities. Whatever you need medically, there's a plan for you. And at Longview's outpatient Pacific Surgical Center, they'll work to get you back on your feet however you're covered.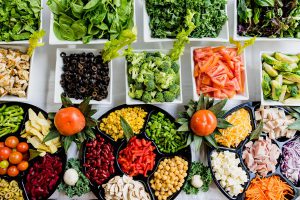 If, like most of us, you're a sucker for a buffet, direct primary care (DPC) may be the option for you. The American Academy of Family Physicians explains that DPC charges "patients a monthly, quarterly, or annual fee. This fee covers all or most primary care services including clinical and laboratory services, consultative services, care coordination, and comprehensive care management…DPC allows family physicians to care for the whole person while reducing the overhead and negative incentives associated with fee-for-service third-party-payer billing."
DPC is like having a personal valet for your healthcare. Doctors can spend more time with patients while red-tape and paperwork are streamlined. The monthly premium can be paid by the subscriber or their employer but doesn't coordinate with other insurance or government programs like Medicare.
Says one DPC physician, "DPC is about focusing our attention, time, and effort on caring for our patients—directly, without oversight from nonmedical administrators, using evidence-based guidelines individualized for the circumstances of each patient."
This echoes the care you'll receive at Pacific Surgical Center (PSC). They have a goal of offering "a very attractive alternative to hospital-based surgery, eliminating common concerns most people have. Your experience will involve exceptional care with easier access, more privacy, less paperwork, greater comfort, and less stress than if your procedure were performed at a hospital…We provide you with the surgical care you need, without requiring multiple office visits, copays and wait times."
As with many non-traditional options, DPC plans are growing. The Direct Primary Care Coalition reports that "Today, about 1,000 DPC practices in 48 states provide peerless access to great primary care to over 300,000 American patients…The DPCC believes that Americans of all ages and incomes should have access to high functioning, affordable, comprehensive, accessible, personal primary care."
The DPCC advocates for this specialized plan's particular features. "We think a pivotal part of the effort to promote choice and competition is to place a greater emphasis on primary care and preventive services by putting patients back in control of their care with assistance of a trusted personal primary care physician who knows the patient, and therefore can be that patient's guide through the often complicated and expensive healthcare system."
And patient control takes several forms. You have a broader choice of physicians, there's no fee-for-service mentality, and everything hinges on time. No rushing through doctor's visits, feeling like an anonymous list of symptoms. With DPC, you and your doctors have the luxury to develop long-term relationships and customized treatment plans.
At PSC, their hand-picked doctors work with your primary care providers to address any and all outpatient surgical needs. They treat orthopedic needs as well as urology, gastroenterology, podiatry, and general surgery with minimally invasive procedures and on-site labs and imaging facilities.
They also offer clearly posted transparency pricing. These cash costs include the procedure, facility fee, surgeon's fee, and anesthesiologist's fee. While this isn't the same as direct primary care, transparency pricing strives to simplify costs and avoid post-surgical sticker shock. DPC doctors may refer you to an outpatient clinic like PSC and will work with them every step of the way.
DPC is ideal for those seeking insight, information, guidance, and advice. Medical issues are seldom cut and dried, and almost never easy to pin down. Under DPC care, you and the doctor can work through your full medical history, array of symptoms, treatment options, and lifestyle changes.
Twenty-first-century life can be depersonalized. Grocery store self-checkouts, restaurant delivery services, online avatars, and working-from-home mean we're often left to muddle through on our own. But thanks to resources like direct primary care—and clinics like PSC—you have a guaranteed team of cheerleaders, educators, doctors, mentors, and advocates.
But whatever insurance you have—even if it's none at all—call Pacific Surgical Center at 360-442-7900 to get the best care possible. Their dedicated staff will work with you to get back on your feet, back to work, and back to the hustle and bustle of life.